Awards Night 2012
The Awards Night Banquet was held on Saturday, November 17 at the Mimico Cruising Club.
John delivered the opening invocation.
Wendy was visiting and took the opportunity to show off her latest project the to the rest of the OMDAites
And, of course, there had to be raffle draws for valuable prizes!
It was time to give out some awards. First came the awards for the individual regattas.
The winners of the Victoria Day Weekend Regatta were: Aleid, Steve and Shelley.
The winners of the Derek Clay Single-Handed Regatta were: Marika, Mat and Stephen.
This year, the podium for the Provincial Championship Regatta was a clean sweep for the fairer sex - an OMDA first. The winners were: Marika, Shelley and Heather. All the participants sailed single-handed, so sadly no one was eligible for the provincial championship itself.
Mat was awarded the Hands Across the Sea Trophy
Paul Lingen was awarded the Vulcan Fireproof Trophy.
Marika won the Cherry Beach Trophy.
Paul Lingen wont the B-Fleet Trophy.
While Marika took the A-Fleet Ranking Trophy.
This year, the Bill Olmstead Award was given to David Hull, in recognition of all the work he has done looking after the OMDA archives. Dave was not able to attend to the dinner.
The keep award was an engraved compass - we hope Dave makes good use of it.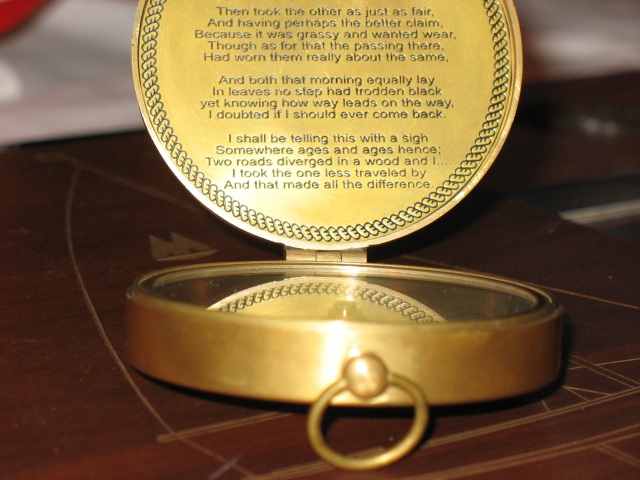 Finally, Shelley drew the formal proceedings to a close.
But there was still time to chat with friends.
Many Thanks to Terry for organizing a great event!
Photo Credits
Thanks to all those who provided photos:
Stephen and Janet Steel
John McCulloch